Between Rounds: How It All Began.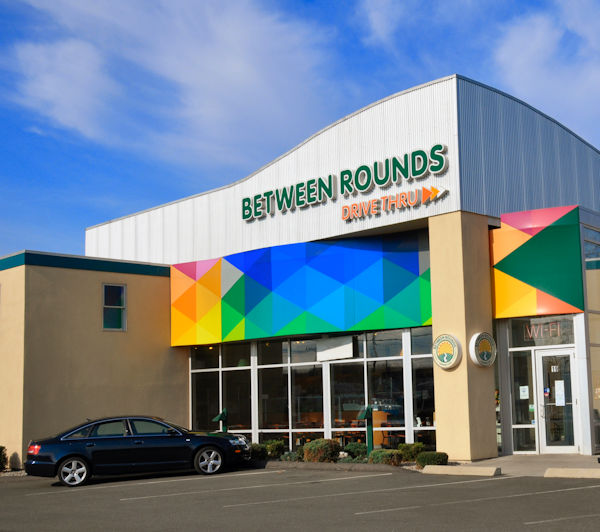 In 1990, Between Rounds had its start in Vernon, Connecticut when The Bagel Stop opened. This first store, owned by Jerry Puiia, was patterned on a store that Jerry's dad (Vito) and his brother (Joe) owned in Hoboken, New Jersey. One year later, Jerry and his brother opened a second Bagel Stop in South Windsor, Connecticut. Since the beginning, the Puiia brothers have manufactured and sold their own bagels, a hallmark which really sets them apart from other cafés.
Between Rounds has been in business for over thirty years, and the franchise prides itself on recognizing and embracing change as it occurs. During those past years, numerous changes were made from changing the name to "Between Rounds" to developing the correct franchise look including a line of unique giftware that would fit anywhere in the country. All locations offer free wi-fi for customers, who are welcome to bring their laptops and enjoy a leisurely meal. The menu has expanded from fresh, homemade bagels, to offer wraps, salads, lattes, frozen drinks, and many other unique and sumptuous items. In addition to modern, comfortable interiors with the atmosphere of an upscale bakery sandwich café, Between Rounds also offers our customers the convenience of a drive-thru window for when they're on-the-go.
If you want to know what's new, exciting, and delicious, drop in at a Between Rounds store near you!