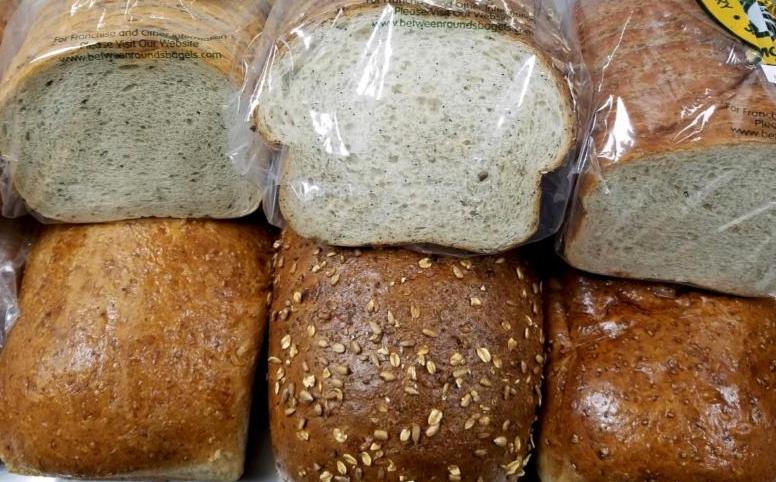 Between Rounds Fresh, Baked-Onsite Breads
At Between Rounds Bakery Sandwich Café, we're renowned for our fresh, baked-onsite bagels and baked goods as well sandwiches, wraps, salads, soups, specialty coffees. But, did you know we also offer fresh baked bread? We offer Rye, Honey Wheat, and our unique Farmer's bread made with wheat flour, rolled oats, sunflower seeds, honey, rye chops, sesame seeds, poppy seeds, minced onion and dill weed. Our bread is hearty enough to hold up to a mile-high sandwich and our fresh baked Honey Wheat bread is perfect for making delicious batches of homemade French Toast.
Pick up your Honey Wheat, Farmer's or Rye bread today. Available in 2 lb. loaves or by the half loaf.